Welcome to CUDigitals, home to 100% Commercial Use Digital Scrapbooking products.
Need supplies? We carry a great selection of downloads: overlays, templates, embellishments, scripts, actions, CU4CU and more. The products in this store have been created to help digital scrapbook designers create amazing products for resale. Whether you are looking for a timesaver or a launching point for your next digital scrapbook kit, there's something here for you!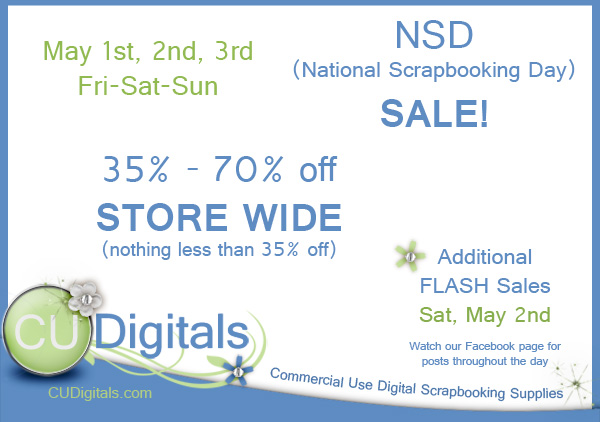 designer FLASH SALE Announcements.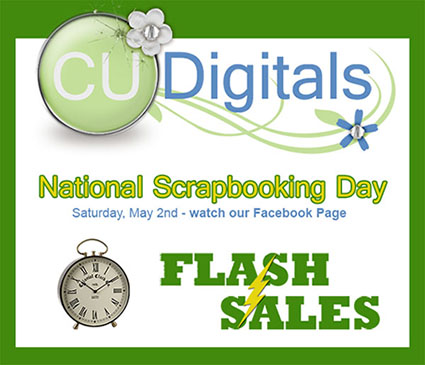 Sales - Specials - Promotions
Click on any Designer's sale ad to go to their store area!